Helix is a chair made of solid wood, whose back legs are directly inspired by the propeller of the aircrafts from the early 1900s.
The continuous change of geometric sections along the structure makes it original and dynamic.
The thin chair seat is made of plywood and can be exposed or covered with fabric. The backrest is available in both the bare version as well as an elastic rope ``corset``.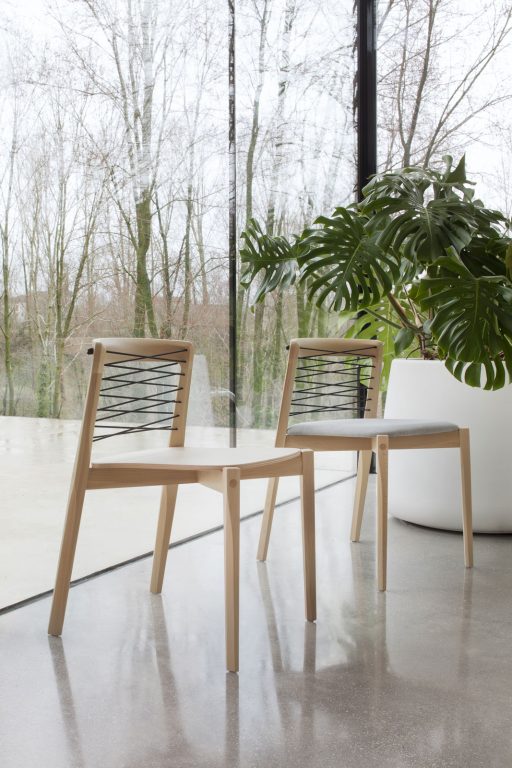 Name :
Helix
Company :
B-line
Date :
2016
Project assistant :
Giuseppe Brigato