Flying Airport Bench System is a real aluminum triumph.
In fact, apart the seat intended as seat and back, in integral polyurethane, all its components are in aluminum. Multiple seating configurations, the system mounted on an extruded aluminum beam, is supported by legs in die-cast aluminum, on which all the elements that compose it are fixed.
Characterized by a very particular back side of the seat, saddled enveloping and easy to recognize and associate with the brand. The view from the side, the actual profile from which these beam chairs are seen, is characterized by this oblique line that draws it, marking its design, from the seat to the foot, accentuating its captivating aesthetics.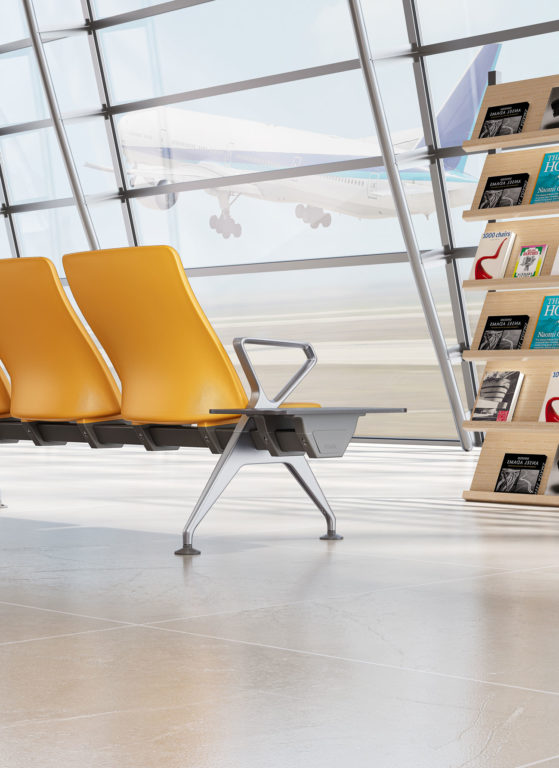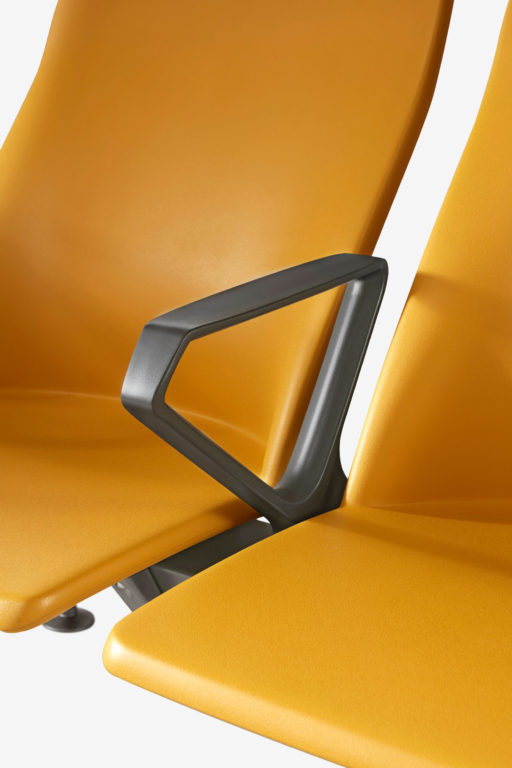 Name :
Flying
Company :
Sunon
Date :
2022
Project assistant :
Marco Rossettini